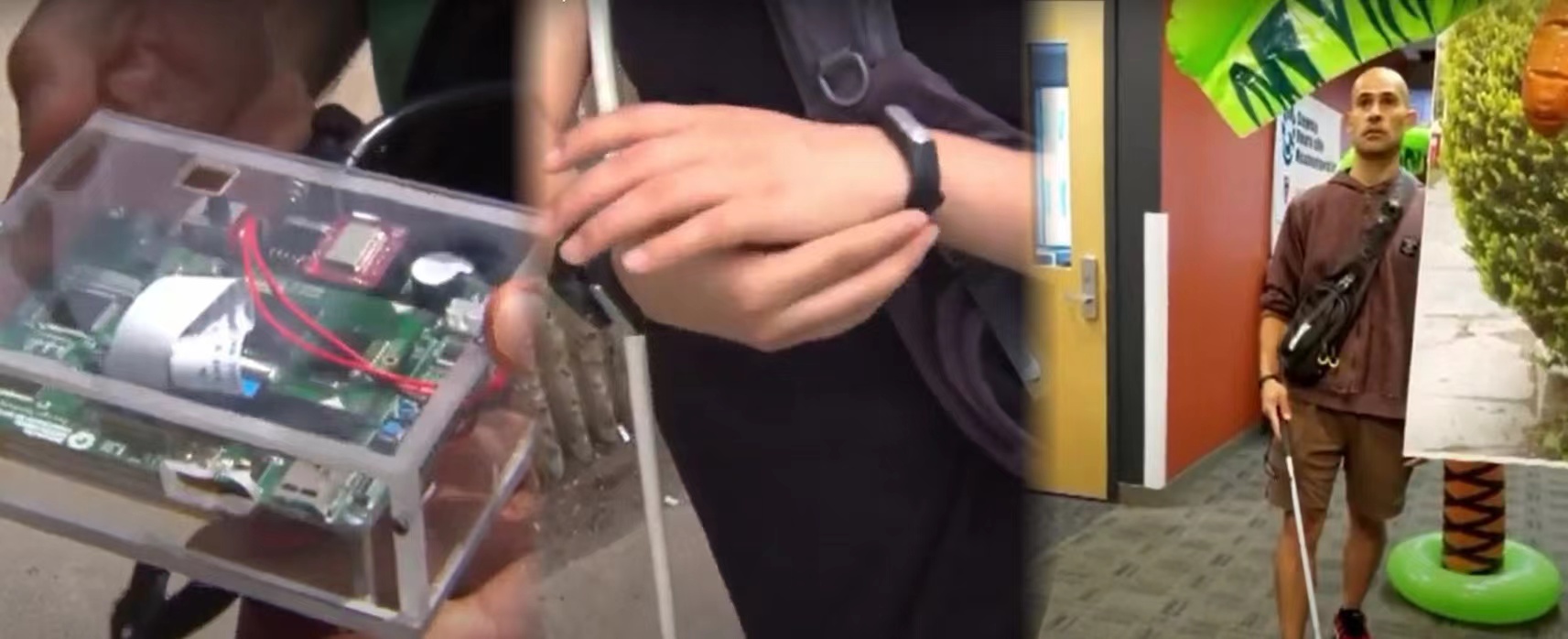 Vision Assistive Technology
For vision loss caused by many eye diseases, therapeutic cure is still not available. Using vision assistive technology to help visually impaired to maximize the residual vision can help them function better, improve quality of life. We have been developing as well as evaluating cutting-edge assistive technologies (e.g. augmented reality glasses) for people with peripheral vision loss, central vision loss or completely blind. Inspired by findings from one of our visual perception studies, Using a novel collision prediction method that mimics the collision perception mechanism of the human visual system, we developed a pocket-sized, wearable collision warning device and conducted a number of evaluation studies, which showed it could help avoid collisions for a wide range of vision loss, including tunnel vision, hemianopia and complete blindness.
In addition to dedicated visual aid devices, we have been also working on vision assistance mobile apps. We have developed and released 4 free smartphone apps to the public, which have been downloaded by more than 1.2 million users up to date.